Over the October half term holidays one of our Year 5 pupils, Annabel, took part in the Nottingham Open Gymnastics competition. Since the age of five, Annabel has been training with the Leeds Gymnastics Club and started competing just before lockdown. In Nottingham, she was competing in the age 10 – 11 category for her club against other gymnasts from across the country.
Annabel performed on all the women artistic apparatus, floor, beam, bars and vault. She did extremely well in the competition completing her first backwards walkover on beam, landing it perfectly. On the beam she also did a cartwheel and half spin and a jump series, as well as a back tuck dismount. On bars, she competed her first sole circle on vault and was the only one in her age group to compete on the 120cm vault rather than the 90cm vault.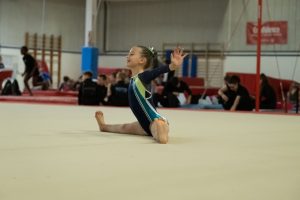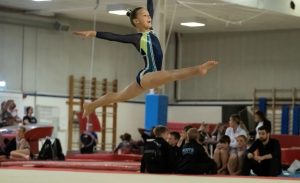 Overall, Annabel came third in bars gaining a bronze medal and finished top 10 overall. We would like to congratulate Annabel on her success in this competition. Her hard work is obviously paying off and we look forward to watching her develop further as a gymnast alongside her studies here at Richmond House School.