Message from Head Boy and Head Girl
Bongani:


Eloise:
Meet the House Captains:
Aire – Annabel and Holly
Annabel: Hi, my name is Annabel and I am the new House Captain for Aire (Blue) House in this term. I'm happy to be your new Captain and I hope we have an amazing term, in school or at home.
These are my top tips of what to do in Lockdown.
I like to bake things.
Play outside or play board games.
I enjoy playing with my pets.
Reading books or organising your things
Holly: Hi I am Holly – one of Aire's house captains. I am 10 years old. I have a sister and a brother (we mostly get along) and two kittens who are 4 months old. I swim for Leeds City swim club 6 times per week including a swim at 5am. I also love netball. I am in Leeds athletic and train 2 times per week. But sometimes I love to sit down and sing a song or maybe write my own play. I am named after my great grandma Holly. Three words that describe me are: kind, creative and determined, I am delighted to be your house captain!
My Lockdown tips:
Always go outside on your breaks to get your clever minds ready for another lesson
Go on a jog with your family
Explore your local woods.
Swale: Edward and Yuvraj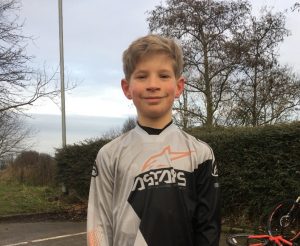 Edward:I am your house captain for this term. I am 10 years old. I love sports especially biking, football, rugby, cricket, skateboarding and scootering.
I live in Headingly and live with my brother, my Mum, my Dad and maybe soon a dog. I have lots of friends at Richmond House and hope you do too. My hero is Fabio Whimber because he never gives up, I also enjoy computer games because it is a good way to mess around and chill out with your friends, after a hard day's work at school.              My top 3 tips to get through COVID-19 are: exercise; call your friends and chat with them; and my last tip is taking a break and don't over work yourself but still do all your school work
Yuvraj: My name is Yuvraj. I don't want this to be formal and I definitely don't want to bore you so lets work towards the more interesting stuff along with some tips on how to make it through lockdown.
Ok, you might already know me as last terms Head Boy or the year five School Council, well now you know me as the new House Captain of Swale. The second thing you will definitely know me for is having a brother called Bishan, he's famous, and is currently in Reception. You probably think he is so nice and innocent. No way. Number three; I have probably been at every single swimming gala that has ever taken place during my time at this school because I actually swim for city of Leeds swimming club, you younger guys are thinking right now, what is that? Well it's a competitive swim club that has only the elite. Just kidding. I was telling the truth about it being a competitive swimming club but it's not as strict as I previously described 'elite'. I swim up to five times a week and have been doing so for over three years. I know it's a long time but I still have the room in my timetable to play Rugby and the Piano as well as all the homework that is set by Richmond House, so never ever think time does not wait for you which it doesn't but that isn't the point. If you look in the picture above you will see me on the front line. That was when we went to a team competition. I have no pets; I think that would be the end of that subject. Moving on:
My Lockdown
You are very excited about this part aren't you? Well don't be, my lockdown has been exactly the same as yours if not worse. Don't think you are the only one that is literally dying of boredom, which I don't think is possible but it is now. I am now spending the most time with me family than I probably ever will. Don't waste it. I understand that sometimes you fall out and get mad but what I do is SCREAM as loud as I can in my pillow so 1; it doesn't make a racket and 2; no one gets hurt.
P.S. no hard feelings on the pillow.
During lockdown I am sure a lot of you have taken up some exquisite hobbies but one of my completely out of the blue hobby is Photography. Wildlife Photography to be precise. I mostly sit in my garden and wait for that one excellent picture. Now I have thought of it, I have no clue how I fell into it because to need patience and I have none. My other hobby is vlogging which is where you video yourself gaming and upload it to YouTube, sadly I have only got to the first part. Particularly year five, you guys are missing out with a lot of fun in your year because of lockdown but I am going to be honest with you, Year 6 is way harder. Keep that in mind OK. Now I feel like you want to go and have some dinner now or something and I'm also sure I have given enough info about myself so enjoy whatever your are doing and, hopefully, I will see you back at school 'where children are happy to learn'.
Wharfe: Felix and Jacob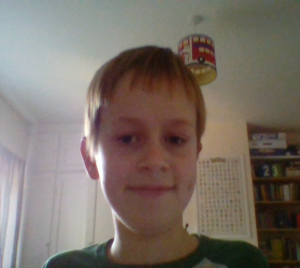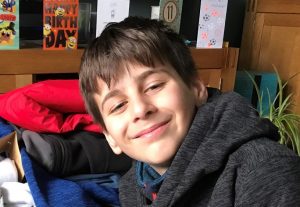 Felix: I am one of Wharfe's new house captains for this term. My hobbies include making flip books, cooking weird and random stuff, coding and origami.
I am 11 years old now.  I have one brother named Tom and a sister named Georgia.
I have a cat named Snowflake, my sister has another cat named Misty and my brother owns two rabbits.
My tips for fun in Lockdown:
Make a den outside or inside it doesn't really matter
Think up a cool invention and draw it
Learn a new skill
Jacob: Hi, my name is Jacob and I am one of the new Wharfe house captains. I live with my brother, Mum and Dad. I own lots of pets including fish, chickens and a cat. My favourite animal is an Orangutan but I would choose a Dinosaur if they weren't extinct. I used to play the recorder and sing in the school choir. I love to ride my bike with my family and go to the bike park to practise.
Lockdown Tips
We all know that staying home can be boring but here are some tips to stay in the right mindset and keep healthy.
Exercise keeps you healthy and you can make it fun too.
Drawing, you can make masterpieces or just doodle, any could be fun.
Reading, you can read Horror, comedy or even factual and books will entertain you.
Nidd: Julia and Oliver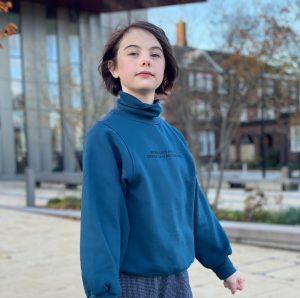 Julia: Hello, my name is Julia, and I have been selected to be Nidd House Captain for this term!
To tell you something about myself, I am 10 years old. I live with my parents, my brother, and two cats named Stompy and Mo. I like playing the harp, learning Japanese, drawing, reading, and hugging cats. Sometimes it is hard to keep up with all that though, so I always fit time in for cats because that makes me very happy!
If you 'think' that you can do something, you CAN. Just keep trying, and you will get there. I hope you all try your hardest during lockdown. Don't be afraid to ask for help. We are all part of Richmond House, and we help each other.
That is my message to you.
The lockdown is something we've not had to deal with before. It may be quite hard to concentrate when you are not feeling ok. You can still find many things to help in lockdown, so here are some tips that might work for you:
• Eat healthily, try and eat a rainbow of fruit and veg.
• Drink water, lots of it, to keep you hydrated at home.
• Remove all of the distractions from your area, when you are studying.
• Close your door and get yourself ready to start the day.
Good luck!!
Oliver: Hi, I am Oliver. I am the house Captain of Nidd I hope you are having a great term.
I am 10 years old. I live in Garforth with my Mum, my Dad and my little sister Grace.
I am keen on most sports my favourite is rugby; I play this for the school and also Yarnbury.
My Top Tips for having Fun in Lockdown 3 are
1. Bounce on your trampoline
2. Play with your brothers and sisters.
3.  Call people that you haven't seen for a long time
4. Drawing, colouring in and painting.
5. Play board games such as Monopoly and Cluedo